Appalachian State University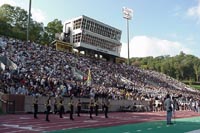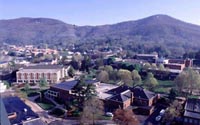 Boone is home to the back-to-back two-time national champion Appalachian State University Mountaineers. ASU is the only North Carolina University to ever win a National Championship for football. If you'd like to attend a home game at The Rock, be sure to get your tickets early! The program has gained so much recognition of late that nearly every game is a guaranteed sell-out.
Aside from the excellent sports programs, ASU frequently has concerts, plays, and other cultural activities to enjoy. The Appalachian Summer Festival has become one of the nation's most innovative and widely recognized regional interdisciplinary arts festivals. For several years it has been regarded as one of the "top 20 events in the Southeast" by the Southeast Tourism Society.
Grandfather Mountain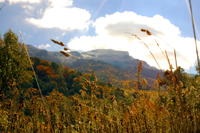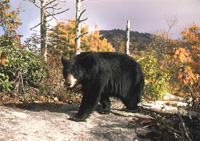 One of North Carolina's most famous ridges is Grandfather Mountain, located only minutes from Boone, NC. Grandfather Mountain is much more than a mountain; it is a wildlife preserve, a haven for naturalists, and a hiking lover's paradise. Hiking trails range from gentle in-park paths to challenging multi-mile, backcountry hikes. There is something for everyone.
The newest attraction to Grandfather Mountain are the wildlife habitat enclosures, where visitors can observe local animals in their natural habitat cougars, bald eagles, and black bears oh my! Even river otters are viewable from both above and below the water. For an experience like none other, make Grandfather Mountain a part of your Boone NC vacation.
Tweetsie Railroad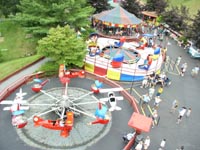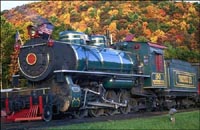 With attractions ranging from Thomas the Tank Engine to the Deer Park, Tweetsie has something for all ages. The historic Number 12 Train offers rides to all park-goers daily through the mountainous terrain and is an enjoyable event for children and adults alike.
For the kids, A Day out with Thomas is a favored event, tying the historic mountain railroad culture with a popular children's character. Suspend your reality and travel back to a time where cowboys, Indians, and outlaws roam wild, and choose which side you want to join!
Tweetsie isn't just focused on children though, there is something for the thrill-seeker in your family, too. Fabulous rides, such as the brand new Free Fall and Tornado offer fast and furious wind speeds, not for the faint of heart! Additionally, adults can take advantage of the many shopping establishments on site. There are souvenirs for anyone who wants something to commemorate the trip.
Nearby Things to Do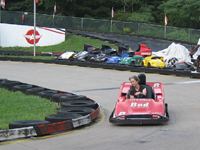 Check out our activities page for more information on fun activities around Highland Hills, like:
The Fun 'n Wheels Family Race Park
Hiking
Golf
Skiing